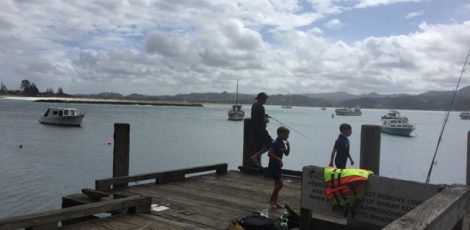 Overview
Suitable for all ages of big and little fish fanatics!
At the end of the road at Ti Point there's a wharf that's perfect for kids to fish off – plenty of little fish for kids to spot swimming around the wooden posts and enough space for several youngsters to each cast a line in. If you're lucky you might even catch a snapper (take something to measure your catch with as there was no ruler as of January 2018) or Kahawai.
There are toilets at the start of the Ti Point walkway and parking at the end of the road. If it gets too hot and the tide is coming in, it's deep enough to jump off the wharf if you can manage the swim back to the steps.
Always supervise kids around water, even if they know how to swim.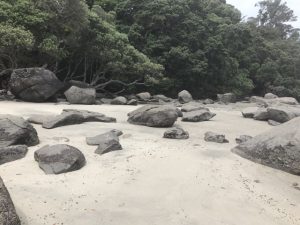 The Ti Point walkway is just under 1.5km oneway but unless your kids are very enthusiastic walkers, they might be disappointed with the whole route (the track ends abruptly with a sign saying 'congratulations' and nothing else!) Instead you could try the first 15 minutes or so to find a couple of picnic tables shaded by big trees and a little cove accessible at low tide.
Related tags
Auckland
,
Free
,
Leigh
,
North Auckland
,
Outside
Contact Information
Address: the end of Ti Point Road. You can park your car here and you'll see the wharf to the right.