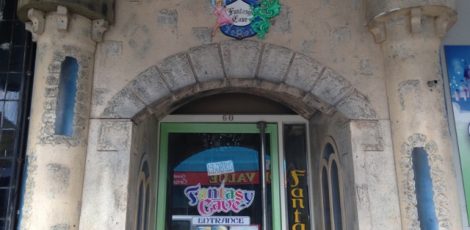 Overview
Suitable for all ages
This place comes highly recommended as a real gem if you're needing a break on the road to or from Hawkes Bay! Run entirely by volunteers (known as The Cave Dwellers), the opening hours are unfortunately very restricted, so it pays to check out their Facebook page before you promise a stop here!
It started out as a cave that Santa would 'come to' in order to visit the kids of Dannevirke, and while he still visits in December, it has grown into much more than this, with something to see year round.
Over 3 floors, you can wonder through the cave like atmosphere (low lighting but in a magical rather than scary way) looking at scenes from well known fairy tales and nursery rhymes. The intricate displays are all made by the volunteer staff.
There are buttons to push, soft toys to stroke and lots of things to spot. For instance, a button sends a mouse scurrying up a clock until the clock strikes one and the mouse scurries down again. There's Cinderella's castle made out of plastic bottles that shimmers in the half light and looks magical to a young child. There's an undersea scene with mermaids and fish, a space scene with miniature aliens. There's the whole Dannevirke / Manawatu Gorge area with trains whizzing round miniature stations, going through tunnels and past houses. It's a hard place to describe but kids are generally fascinated by it and you can easily waste an hour going round.
Related tags
Dannevirke
,
Hawke's Bay
,
Manawatu-Whanganui
,
Rainy-day
Contact Information
Tel: 06 374 9011
Web: https://www.facebook.com/FantasyCave/?fref=ts
Address: 60 High Street, Dannevirke. Just north of Barraud Street. Parking spaces on the main road as well as nearby side streets like Barraud St, Ward and Gordon Streets.
Open: During term time ONLY OPEN Saturday morning 10am – 12.30pm. Extended opening during the school holidays. Check Facebook page but it's often open Tuesday, Thursday & Saturday 10am – 2pm.
Price: Adults $7 Kids $3