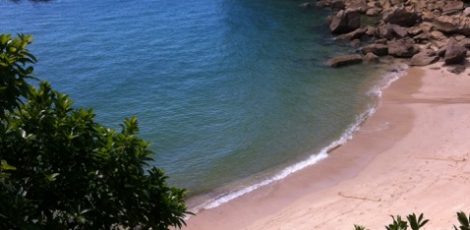 Overview
Suitable for all ages
If you're spending more than a day in the Tasman area and you like being outside, you should probably aim to head to the Abel Tasman National Park for at least a day trip.
With the use of water taxis, walking in the Abel Tasman is very do-able as you can aim to just cover a small section, have time to play on a beach and then be picked up, for a water taxi ride back to your car. As this walk is not circular but rather in and out on the same track, it makes sense to combine walking with either a water taxi or kayaking or both.
If you want to try some kayaking, hire double kayaks so that kids can sit with you and choose to paddle or not and you can still use water taxis to drop you off/pick you up when you've had enough.
Plan your route carefully and don't be too ambitious in the distance you aim to cover, especially if your kids aren't used to tramping and/or adults are carrying little ones on their backs. To some extent even just covering a short distance will give you all a taste for the bush scenery and pristine beaches that are the feature of the whole track. A map of the Abel Tasman and approximate walking times between different points is available here. Some of the highlights to see are also marked on this map. There are several entry points which you can read about here on a DOC leaflet. There are also a list of companies that operate water taxis on the same leaflet. For a more detailed description of what you can see on day walks between the different bays see here.
For some parts of the track, you need to be aware of tide times or you'll need to extend your walk to go inland around inlets that can't be passed outside of low tide. You can check tide times here.
One family has recommended the section of track that went between Torrent Bay and Bark Bay which they did with 3 generations of walkers, including a toddler in a backpack. The walk took in beautiful beaches, bush and a swing bridge and wasn't too hilly. An early morning boat trip and 4pm pick up, allowed for about 2.5 hours of walking with lots of leisurely stops en route and a swim and beach play while waiting for the boat pick up.
TOP TIPS: Check out where the toilets are along the route you plan to walk, so you have an idea of how far it is between them. Take sun hats, sunblock and all water and food as well as insect repellent for sand flies. There are no shops along the way! You'll also need to take swimming togs for the kids at least, as they'll probably want to go for a dip along the way or while you're waiting to be picked up by a water taxi.
Related tags
Free
,
Kaiteriteri
,
Outside
,
Takaka
,
Tasman