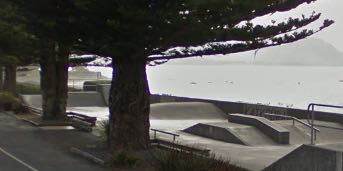 Overview
Suitable for all ages
There's a small playground, skatepark and, if you have your own equipment, a tennis court just opposite the skatepark. Between the 3, there's something for everyone to let off steam outside, whether you're staying locally or just passing through.
The playground has toilets just next to it and a small grassy area to one side that would be suitable for a picnic.
Note that both the playground and skatepark (which are about 900m apart along Esplanade) are right next to the road with no real barriers in place so kids likely to wonder, will need to be supervised carefully.
Related tags
Canterbury
,
Free
,
Kaikoura
,
Outside
,
Playground
Contact Information
Address: Skatepark and tennis courts Esplanade, Kaikoura, opposite Killarney Street. The Playground is also on Esplanade, next to the summer swimming pool, closer to the town, between the junctions of Ramsgate and Margate Streets.