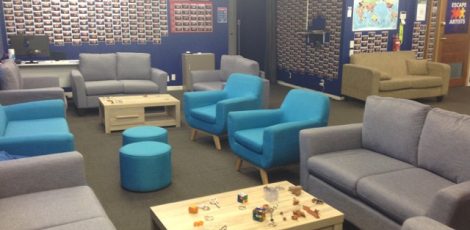 Overview
Suitable for 8 years + but see below
Imagine being locked in a room with your friends or family and having to work together to get out within a set time. This is the scenario at the Escape Artists! There are currently 3 rooms to escape from, all with different themes. Groups of friends or families are 'locked' into an allocated room for one hour and given puzzles to help them work out how to leave. Working together as a team is essential.
While there is no lower age for kids to attend, it's suggested that an 8 year old attending with adult family or friends could understand the scenario and attempt to do the puzzles, with quite a bit of help. As a group of friends, 12 year olds should be able to play and enjoy the experience without adults. Obviously these ages are just guidelines and depend on the kids participating. Kids as part of a family 'team' can often think about the clues in a different and therefore helpful way. Logical thinking as well as illogical thinking can both be useful in trying to escape!
You need to book your Escape Artists experience and aim to arrive at least 10 minutes before your start time for a briefing.
Related tags
Canterbury
,
Christchurch
,
Rainy-day
Contact Information
Tel: 03 662 9055
Free phone: 0800 863 722
Address: Unit 2/25 Churchill Street, Christchurch. There are parking spaces outside the building.
Open: Monday – Friday 1pm – 10pm. Saturday 10am – 10pm and Sunday 11.30am – 8.30pm. Last bookings are 75mins before closing time.
Price: $22 per person. Each room can take a minimum of 2 and maximum of 6 people. You can book more than one room, if you're with a group larger than 6. Booking by phone is necessary.