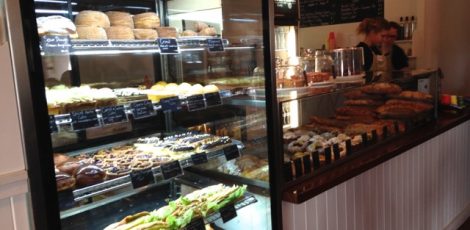 Overview
Suitable for all ages
This award winning bakery is a great spot for morning or afternoon tea, breakfast or lunch. The food looks amazing and I'm sure that most kids would be able to see something in the cabinets that would appeal. There's also a full and varied menu.
As well as the food, what makes this a standout cafe for families is that they provide an indoor space (in a sort of alcove) for kids to play. There's a train track which is set into a table and chalkboard amongst other toys. And if it's a nice day, the outdoor garden area has tables and a kind of fort (see photo below). While the traffic does rumble past on the main road, it is a full fenced garden space.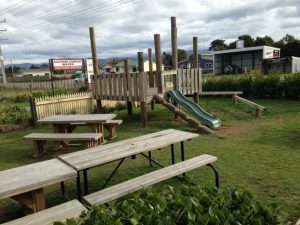 If you're there in the colder months, there's a fenced roaring fire to add to the atmosphere.
Highchair available.
Related tags
Cafes
,
Carterton
,
Wairarapa
Contact Information
Tel: 06 379 5333
Web: http://clarevillebakery.co.nz
Address: 3340 SH2 Clareville. Just north of Carterton. Car parking onsite.
Open: Monday – Saturday 7.30am – 4pm (closed Sundays).