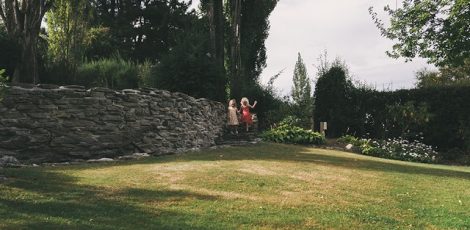 Overview
Suitable for all ages
Set halfway between Queenstown and Wanaka, The Cardrona Hotel gets recommended by lots of families. Whether you're looking for somewhere warm and cosy to eat and drink in the winter (inside and outside fire places) or a place for the kids to runaround outside in the warmer months (great, big garden bar area) the Cardrona Hotel is for all seasons. The pub has been around since 1863 when the area was populated with gold rush workers. Nowadays it retains its rustic charm but is in a very tranquil setting with very little else around.
Open for breakfast, lunch and dinner the food is mostly standard pub fare but done really well. There's a kids' menu, a small playground and lots of space to run around outside.
TOP TIP: It gets really busy, especially at the end of a day of skiing when everyone heads here straight from the ski field, it pays to get there a bit earlier or phone to book a table.
Check out the Facebook page for special events.
Related tags
Cafes
,
Cardrona
,
Otago
,
Queenstown
,
Wanaka
Contact Information
Tel: 03 443 8153
Web: http://cardronahotel.co.nz
Address: Crown Range Road, Wanaka. Approximately 20 minute drive from the centre of Wanaka and 40 minutes from the centre of Queenstown. Parking just outside.
Open: daily 9am – 11pm
Phone to book a table in busier periods (ski season and summer months).