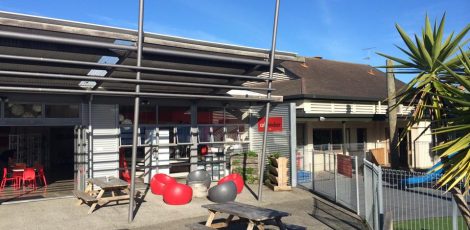 Overview
Suitable for all ages
This family friendly cafe in Mairangi Bay has a small menu with good food and options for those with allergies. While you're drinking your coffee, having breakfast, lunch or a snack, the kids can play. There's a fenced outside space that should suit a variety of ages. The inside space is light and airy with another area for playing (better suited to preschoolers). There's also a bouncy castle for kids to enjoy on Tuesday mornings 9.30-11.30am.
On the same site as a church, there's plenty of room to park and only 2km from SH1, it's a possible stop if you're heading north or south.
Check their Facebook page here for special events and public holiday opening.
Related tags
Auckland
,
Cafes
,
North Auckland
Contact Information
Tel: 09 477 2876
Web: http://www.cafewindsor.co.nz
Address: Windsor Park Centre, 550 East Coast Road, Mairangi Bay, North Auckland. Parking onsite
Open: daily. Monday – Friday 9am – 2pm, Saturday 9am – 2.30pm and Sunday 10am – 1pm