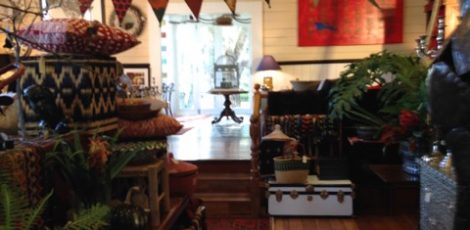 Overview
Suitable for All ages
3km from Havelock North village, this gallery, cafe and old fashioned sweet shop is set in huge grounds with a sculpture garden, indoor and outdoor seating and plenty to keep kids entertained.
It's important to note that the inside cafe area is also a gallery-shop and kids need to be supervised, so that items don't get damaged. That said there's plenty for kids to look at, from the birdcages hanging from the ceiling, to the piano in the huge bathroom!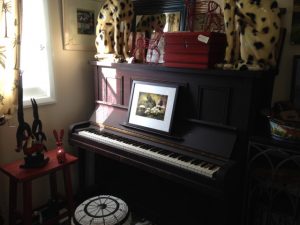 The menu in the cafe is interesting but might not suit fussy eaters so well for lunch (the only specifically kids' item is a cheese and ham sandwich) but the food is delicious, fresh and all made onsite. The cakes and sweet treats look amazing with a huge selection and morning tea comes highly recommended by Facebook followers!
In the huge garden behind the cafe kids can feed the fish (ask for fish food from the staff) and look at the art work on display. Lots of sculpture and different animals to identify. Again, while there is plenty of space to run around, kids do need to be supervised so that the artwork doesn't get damaged.
Next door to the cafe is an old fashioned lolly shop where kids can put on a plastic glove and select lollies from glass jars to be bagged up and weighed at the counter. The phrase, like a kid in a sweet shop springs to mind…!! Outside this is another area of picnic tables with various outdoor games that customers can play.
Related tags
Cafes
,
Hastings
,
Havelock North
,
Hawke's Bay
Contact Information
Tel: 06 877 1395
Web: http://www.birdwoodsgallery.co.nz
Address: 298 Middle Road, Havelock North. 5 minutes from Hastings and 30 minutes from Napier.
Open: daily Summer 10am –  5pm (November – March) and Winter 10am – 4pm (April – October)