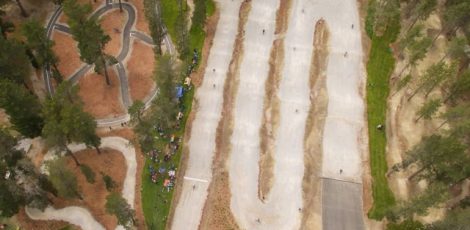 Overview
Suitable for all ages of bike riders
A brand new BMX jump park and circuit for kids and adults alike, was opened in late 2015, although it wasn't officially opened until later 2016. The tracks are of varying difficulty, from a paved learn-to-ride area with street signs and intersections up to a jump loop, so something for all cyclists. It's an amazing way to burn off energy!
If planning to give the BMX track a go, riders should wear long pants and gloves to give some kind of protection if they fall off. You might also want to consider long sleeves and a full face helmet.
See here for a video of the opening ceremony by 'Spit and Polish Media' to get a feel for what this bike park is like.
Related tags
Cromwell
,
Free
,
Otago
,
Outside