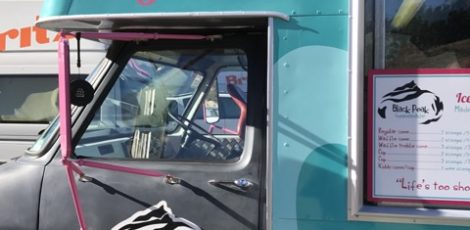 Overview
Suitable for all ages of gelato lovers!
There is a Black Peak mobile gelato truck that takes up residence at the bottom of the mountain road up to Cardrona Skifield in the busy winter periods and after a hard day on the slopes, it can be a very welcome sight!
The more permanent Black Peak is in the centre of Wanaka, opposite the lake.
At both places, the gelato is delicious and the flavours are varied – appealing to those that like to keep things simple and those that like an adventure with their tastebuds!
Related tags
Cafes
,
Cardrona
,
Otago
,
Outside
,
Wanaka