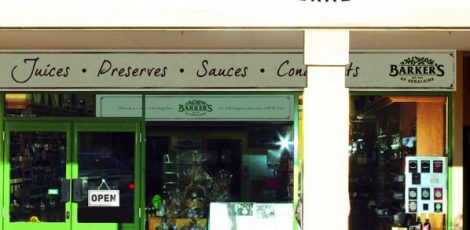 Overview
Suitable for all ages
Barker's is a household name as makers of jams, chutneys and cordials to name but a few of their products, that would be present in lots of New Zealand pantries! They have had a business just south of Geraldine since the late 1960s but to buy and taste their products, visit the shop in Geraldine itself. Try free samples of some of their products and if you want, buy your favourites. The shop sells factory specials which are generally discounted products, cheaper than they would be in a supermarket. Also if you really love a particular product, they have catering sizes which aren't available in supermarkets which will mean you won't run out for awhile!
This is a popular stopping off point between Christchurch and Tekapo on SH79, approximately 30 minutes from Timaru.
Related tags
Canterbury
,
Geraldine
,
Rainy-day
Contact Information
Tel: 03 693 9727
Address: Four Peaks Plaza, 76B Talbot Street, Geraldine. Approximately 30 minutes from Timaru.
Open: daily 9am – 5pm (5.30pm in summer)