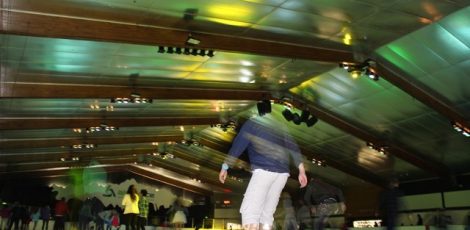 Overview
Suitable for 3 years old and over but it depends how co-ordinated your child is!
This 26 metre by 56 metre ice rink has been on or near this site for over 20 years and has a good reputation.
The minimum age for kids skating is 3 years old and the smallest skate size is roughly size 5. If you're new to skating as a family, try to go to a Saturday or Sunday afternoon 'Family Fun' session when there are more staff members on hand to help you get the hang of skating and offer advice. The disco lights and music are also in full swing! Face painting sometimes features at these weekend sessions. Call to check.
Wear clothes that are comfortable and think about bringing a change of trousers for young kids if they're likely to fall over (and therefore possibly get wet quite a lot). Gloves or mittens are advisable too. Helmets can be hired (free of charge) at the skate hire. It's a good idea for children to wear one.
Related tags
Canterbury
,
Christchurch
,
Rainy-day
Contact Information
Tel: 03 366 9183
Web: http://www.alpineice.co.nz/home
Address: 495 Brougham Street, Opawa, Christchurch
Open: Term Time Monday – Friday 10.30am – 2.30pm, Saturday and Sunday 10am – 12pm and 2pm – 4pm, also Wednesday evening 7.30pm – 9.30pm and Friday and Saturday 7.30pm – 10pm.
During school holidays usually open daily 10am – 12pm & 2pm – 4pm with extra evening sessions. Phone or check their Facebook page to confirm.
Price: Entrance + Skate hire $15 per person ($10 if you have your own skates). Family Pass (2A+2K or 1A+3K) $54 including skate hire. If your kids can go on the ice unsupervised, adult spectators are free.