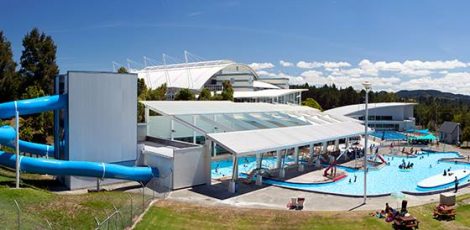 Overview
Suitable for all ages
No matter what the weather is like, these thermally heated pools will keep everyone busy and use up some energy! There's lane swimming, a separate leisure pool with 2 toddler areas, 2 hydroslides, a tarzan swing and private pools available within this complex. There is also a sauna but for adult use only.
As well as a cafe onsite with outdoor seating, you can also take your own food and there are BBQs to hire.
Families have said that AC Baths are less touristy and often a bit quieter than other thermal pools in the area.
AC Baths makes a great stop if you're heading north or south along SH1. Pack your swimming things in a handy place and use it to let off steam whether it's a warm sunny day or pouring with rain!
Related tags
Outside
,
Pools
,
Rainy-day
,
Taupo
,
Waikato