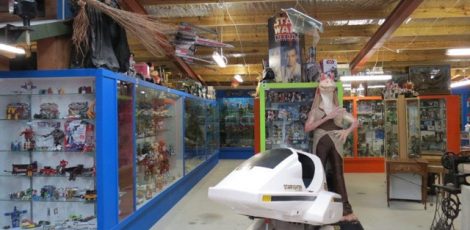 Overview
Suitable for all ages
There are 50,000 toys on display at this museum and a lot of vintage vehicles but new toys also feature in the onsite toy shop which claims to be 'the best toy shop in New Zealand'! So whether you show your kids the toys that you used to play with or they show you the toys they want to buy, there should be something for everyone to enjoy.
The displays are both inside and outside with kids' interactive activity areas in the main building and just outside it, making the museum a good place to visit no matter what the weather is like.
While some food is available to buy onsite, you can also take your own food and use the picnic tables outside, near the playground area.
Top Tip: It's worth checking out the foyer of the museum before you pay to go inside as, especially for younger kids, this may have enough entertainment for a short visit and will help you decide if it's a place you want to pay to go into.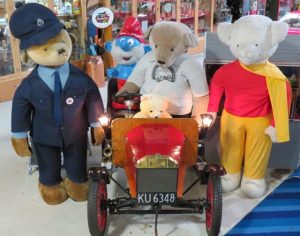 Related tags
Otago
,
Outside
,
Rainy-day
,
Wanaka
Contact Information
Tel: 03 443 8765
Web: http://nttmuseumwanaka.co.nz
Address: SH6, next to Wanaka Airport. The museum is 8km from Wanaka town centre. Parking is just near the main building.
Open: daily 8.30am – 5pm (closed Christmas Day)
Price: Adult $19, Kids $5 under 5s are free. Family Pass $45 (2A+up to 4K).