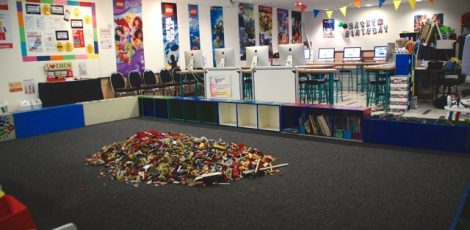 Overview
Suitable for all ages of Lego lovers!
At this free centre there's heaps of Lego, a little less but still plenty of duplo and banks of computers with all sorts of themed Lego games and activities on them. There are also considerate touches like chairs for parents, pram parks, and an automatic door that only opens from the inside if you push a button, so little ones can't escape easily onto the busy street outside.
It can be busy at the weekends and during the school holidays, so to ensure that your kids can play, make a booking through their website.
This is a really great place to bring kids that are into building and creating, on any day of the week and especially if the weather makes it an inside kind of a day.
You can take your own food and drink or plan to leave before food is needed as there's no onsite cafe. But if you're just after a coffee and cookies, Mrs Higgins nearby will deliver these to you, if you place an order. If you're looking for other food options within walking distance to here, try C1 for a meal or snack (including sweet treats) – it's about a block and a half away. Otherwise Mexico is less than 200 metres away.
The tram passes right outside so you could link a trip to Imagination Station with a tram trip. See here for tram information.
Related tags
Canterbury
,
Christchurch
,
Free
,
Rainy-day