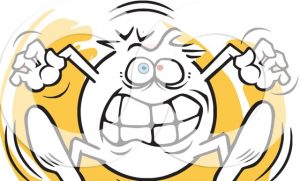 The countdown till schools go back is on. It's been a long break and if you've spent time at home looking after the kids, you may be wondering how you're going to get through the last few days, especially if the weather's been terrible! Have you considered turning the tables and getting them to come up with a plan for what they want to do with their last few days?
Tell them that you need to get out of the house to do at least one activity a day otherwise you'll drive each other crazy. Depending on the age of your kids give them as much/little help as they need. You could:
Brain storm ideas together
Give them a list of places you're happy to go to
Or hand over paper, something to write with and a device for doing research
Open up an old cardboard box or roll out a big piece of paper. Write down the remaining days that you're spending together and let them come up with a plan for each day.
If you have more than one child and they can't research together, divide the days up between them
Tell them your budget for the rest of the school holidays, and make sure they research their ideas to see if it fits into the budget
Let them have a weather forecast so they can plan accordingly
Give them extra 'points' for coming up with activities that are e.g. free / use public transport or walking to get there. Decide what extra points mean – could you add to the budget, go out for a milkshake or include a friend for a free outing?
Can they do jobs round the house that you specify to add to the budget?
Keep an ear open for how they're doing so that you don't have to reject all their ideas when they've finished. Step in with some suggestions if you need to. Some ideas of free or cheap activities might be:
Using the Kiwi Guardians website to find somewhere close to you to explore doc.govt.nz/kiwiguardians
Taking some morning tea or lunch into a family member or friend's work place and getting them to join you for a break. Kids can phone or email them to check when would be convenient.
Going swimming at a local pool / river / beach
See what's on at the biggest library in your area
Are there any exhibitions that they might be interested in at a local gallery or museum
Find a playground that you have never been to or haven't visited for ages
Plan a day visiting friends, perhaps someone that you don't get to see during term time.
Finding somewhere new to ride bikes / scooters / skates
Some ideas for more expensive activities might include:
Going to a climbing wall or rope activity course
Visiting a zoo / aquarium / wildlife place
Hiring ice skates / roller skates / kayaks / SUP / pedal boat etc
Bowling / Laser Strike (etc) sometimes have special deals on at this time of year – get your kids to find out
Indoor or outdoor karting
Indoor or outdoor mini golf
Indoor trampoline or playground / Inflatable place
You might be surprised by what they come up with! Once they have a plan, do they need to call ahead and ask when the busy times are? Do they need to book in anywhere? How will you get there – can you use public transport, get them to check.
Some websites to arm them with for research purposes:
a local public transport website to check bus/train times and fares