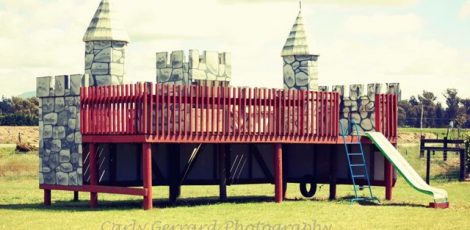 Overview
Suitable for all ages
This business saw a change of ownership in the latter half of 2016 and the resulting changes in the cafe and what's on offer for families, means that it is consistently recommended as a relaxing, family friendly place to go in North Canterbury.
The food (all day breakfast and lunch served daily and dinner on offer Thursday – Sunday) and service are both highly rated with a kids' menu offering the usual hot meals (hot dog, nuggets, pizza etc) but also platters and snack packs for kids that prefer to graze on a variety of food. There's also cabinet food with pies, sausage rolls etc and sweet treats.
As well as being a cafe, this place gets the thumbs up because of the spaces available for kids to hang out. Inside there's a play area, the toys in which are best suited to preschoolers although there's no age restriction and it gives kids of all ages somewhere to go if the weather isn't great. There's colouring in, books and a TV corner with a movie always showing and beanbags to sit on. Outside there's a big space for running around as well as a playground, including a flying fox, swings, slides, a climbing wall and adventure course.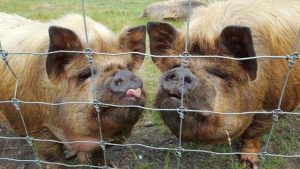 The main attraction for lots of families is the free petting zoo which has farmyard animals like rabbits, kunekune and shetland ponies, as well as llamas and goats for kids to pet and feed (animal food is available from inside the cafe for $3/bag). It should go without saying that kids need to be supervised while playing and visiting the animals.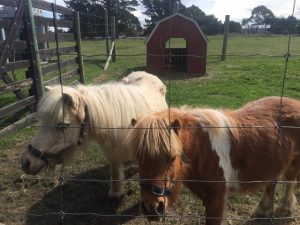 For those with very young kids, there's a parenting room for feeding and changing. There are also highchairs available.
Whether you're travelling between Christchurch and Hanmer, looking for a mini day trip or lucky enough to be living in or visiting the local area, Woodlands comes highly recommended.
Check out the Facebook page for family events and special deals throughout the year.
Related tags
Amberley
,
Cafes
,
Canterbury
,
Leithfield
,
Outside
,
Playground
,
Rainy-day