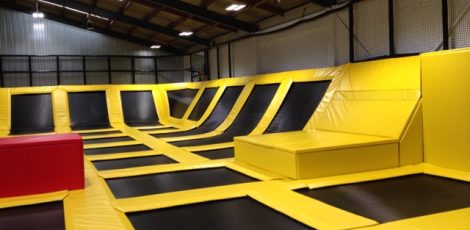 Overview
Suitable for all ages
This is currently one of only 2 indoor trampolining places open in Wellington (as Dialled is out of action until further notice) and it's definitely the one that's recommended to go to because it's great! Only opened in late August 2016, it's incredibly clean and bright (most things are yellow, so this adds to the brightness!) On first entering it seems small but there's plenty to keep kids of all ages entertained and great for burning energy, especially if it's an inside kind of day.
As you'd expect there are lots of trampolines, there are also 2 big airbags for launching into, wall trampolines for bouncing off and 2 olympic trampolines which basically means that they're super bouncy for getting good height for some fancy tricks if you choose.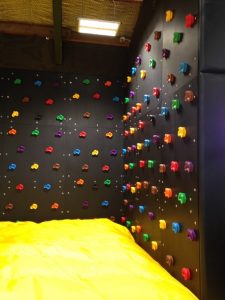 As well as the bouncing, there's also a rock climbing wall that has an airbag underneath and kids seem to love going as high as they can to then fall as far as they can. Great for building upper body strength if the legs are tired from jumping.
For non-jumpers there's a viewing gallery upstairs with small cafe selling hot and cold drinks and light snacks. This to was gleamingly clean in late September 2016. The staff were incredibly friendly and helpful – giving tips for doing tricks to older kids who asked and helping younger kids get out of the big airbags!
TOP TIP: take water and wear layers that can easily come off as jumping non-stop for an hour is hot work! People bouncing have to wear 'Uptown' socks, so make sure you keep these handy for return visits.
Related tags
Rainy-day
,
Wellington
,
Wellington City
Contact Information
Tel: 04 831 5020
Web: http://uptownbounce.co.nz/wellington
Address: 22 Kingsford Smith Street, Rongotai, Wellington. Near Wellington Airport. Parking available next to the Uptown Bounce building and on the street.
Open: daily 9am – 6pm with later night on Friday and Saturday till 7pm. School and Public Holidays daily 9am – 7pm except Sundays 9am – 6pm. Jumping sessions are on the hour, every hour.
Price: 1 hour jumping is $16 per person. Uptown Bounce socks must be worn and these are $3 per pair.