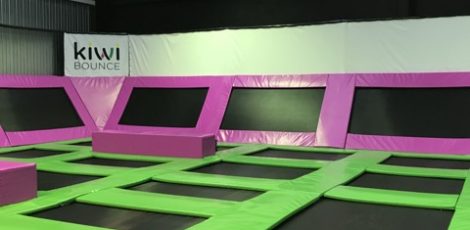 Overview
Suitable for all ages
Set near the interchange between highways 1 & 2 towards the north of Wellington, this indoor trampoline place might be somewhere to visit at the beginning or end of a journey if everyone needs to release some energy. Otherwise, it's well situated for visitors from the northern suburbs and Lower Hutt.
Opened in April 2017, there are a good mix of trampoline based activities, from regular tramps, wall tramps, an airbed, a trampoline pipe, a hoop and a separate enclosed dodge ball area. There are also a couple of blocks for climbing up/diving over and plenty of friendly, helpful staff to offer advice and make sure everyone is safe.
There are regular sessions on certain days of the week like a student session on a Wednesday evening, preschoolers on a Wednesday morning and monthly sensory sessions for those with special needs and their carers. See the website or Facebook page for more details.
There's a cafe onsite serving hot and cold drinks and a few tables for non-bouncers.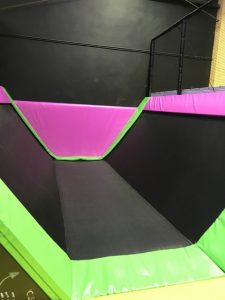 Related tags
Rainy-day
,
Wellington
,
Wellington City
Contact Information
Tel: 04 473 2228
Web: https://www.kiwibounce.co.nz
Address: 23 Centennial Highway, Ngauranga Gorge, Wellington. You can get to Kiwi Bounce from both sides of the highway but it's easy to miss if you're looking for it for the first time! It's a good idea to use google maps or SatNav if you're not sure about the location. Plenty of free car parking onsite.
Open: daily from 10.30am. Closing times; Monday, Tuesday & Thursday 7pm, Wednesday & Friday 9pm, Saturday & Sunday 6pm. Online booking available with jumping sessions starting every 30 minutes.
Price: one off bouncing prices are $9/30 minutes, $16/1 hour. Kids aged 7 years and under $5/30 minutes, $9/1 hour. Concession cards available and special rates on certain midweek days. See the website for details.