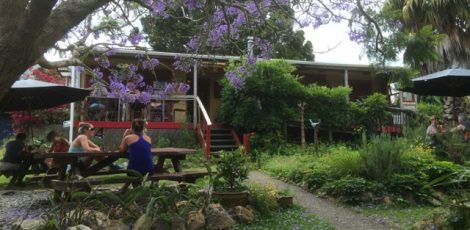 Overview
Suitable for All ages
Don't be put off that this is a vegetarian cafe as even meat eaters love it! It's funky, has a great garden, books to read, a friendly cat to play with, great staff, toys for the kids, a sandpit, a playhouse and trees to climb. No specific kids' menu but they will alter things on the main menu to suit your child.
Sit back, relax and enjoy your meal while your kids play!
This is the closest food option for Driving Creek Railway and Potteries which is also highly recommended. This cafe also ties in nicely with a trip to the beach at Waitete Bay which is about a 20 minute drive away.
Related tags
Cafes
,
The Coromandel
,
Waikato
Contact Information
Tel: 07 866 7066
Web: http://www.drivingcreekcafe.com
Address: 180 Driving Creek Rd, Coromandel (just along the road from the Driving Creek Railway and Potteries).
Open: Summer daily 9.30am – 4pm (November to February). Closed on Wednesday & Thursday in winter months (March – October).