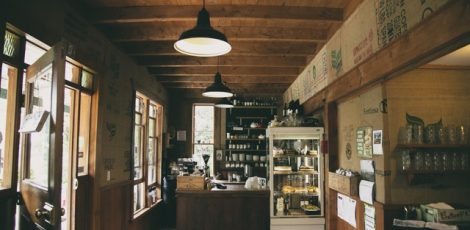 Overview
Suitable for all ages
This is a cafe that caters well to families as it has a small indoor playroom with blackboard, toys, games and books (all more suited to younger kids). Outside there's a sandpit with toys, large grassy area, climbing structure with monkey bars and 2 swings to keep kids of all ages occupied while they're waiting for food. There are also a couple of short walks from the cafe (less than a kilometre). Lots of opportunities  for adults to relax while the kids play. There's even a resident cat to stroke.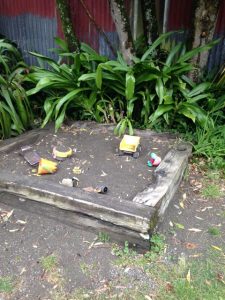 The food is homemade and seasonal covering breakfast, lunch and snack options with a short but well chosen kids' menu. There are highchairs and a change table.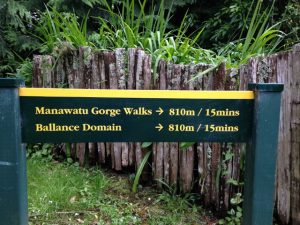 They also open for homemade, wood fired pizza on Friday evenings in the summer. Check the Facebook page for details.
While there are some other activities around this cafe to make it a possible destination in itself (jet boating, horse riding…) it also makes a great stop if travelling on SH2 or SH3 as it's not far off either highway. Otherwise it's a lovely trip from Palmerston North if you're in that area. It feels rural and away from it all, even though it's so close to 2 busy main roads.
Main Photo credit: Leah Meacheam
Related tags
Cafes
,
Manawatu-Whanganui
,
Palmerston North
,
Woodville
Contact Information
Tel: 06 376 8004
Web: http://www.bridgecafe.co.nz
Address: 91 Gorge Road, Ballance. Approximately 5km north of Woodville and just over 20km from the centre of Palmerston North. Approx 1km from SH3.
Open: daily 10am – 4pm